Alpha Lines: Ferry tickets to the Saronic Islands.
Alpha Lines is a Greek ferry company founded in 2020 by the Agapitos family. It offers daily routes to the islands of the Saronic Gulf, such as Hydra, Poros, and Spetses. On the booktickets platform, you will find all ferry routes, departure times, and ferry companies. Compare prices and easily book cheap ferry tickets with all discounts and offers on passengers and vehicles.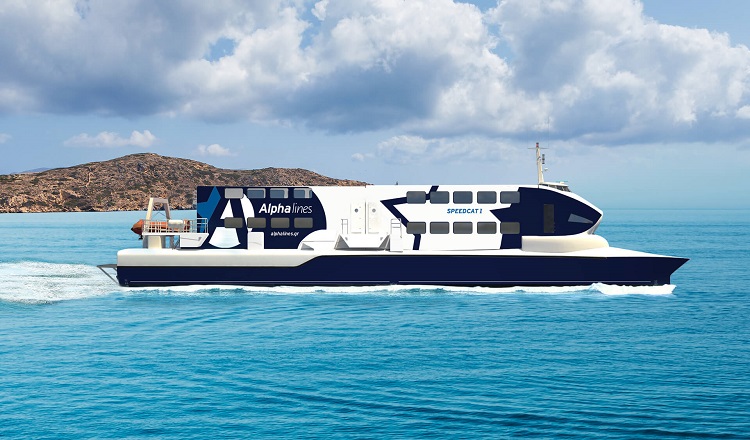 The company
In 2020, Vasilis Agapitos, who has been involved in the maritime industry since 2012, continues the tradition and establishes Alpha Lines, incorporating the modern passenger catamaran, SPEEDCAT I, in 2020.
Routes - Destinations
With the state-of-the-art Speedcat I, Alpha Lines offers a reliable and memorable service. With speeds reaching 36 knots, the Alpha Lines Speedcat provides all the amenities you need for a safe and enjoyable journey to the Saronic Islands: air conditioning, outdoor space, comfortable salon with seating, and excellent Wi-Fi connection. During the summer, departures significantly increase, with routes available from early morning until late evening. Search for ferry tickets to Poros, Hydra, and Spetses with Alpha Lines.
Ferry Τickets Discounts - Offers
Alpha Lines offers various types of discounted tickets:
50% discount for large families
20%-50% discount for permanent residents
50%-100% discount for children
50% discount for students
20% discount for round-trip tickets
30%-50% discount for military personnel
How can I make a ferry ticket reservation with the ferry company Alpha Lines?
You can easily search and book online ferry tickets on booktickets for your desired route through our online system, making ticket reservations in no time. Book your ferry tickets quickly and affordably at booktickets! Here you will find all the available information about prices and schedules of the ships.