Kerkyra Lines
Kerkyra Lines is a Ship Consortium that provides services on the routes of Corfu - Igoumenitsa - Paxoi since 2010 and Corfu - Diapontian islands since 2021.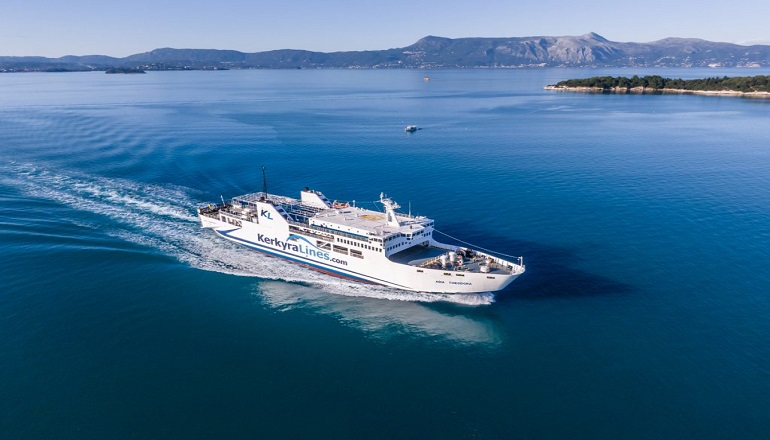 The purpose of Kerkyra Lines is to serve the transportation needs of Corfu, Paxi, and the Diapontian islands, maintaining the operation of the routes even under adverse weather conditions.
The company operates three routes:
Corfu - Igoumenitsa
Igoumenitsa - Paxi
Corfu - Diapontian islands (Ereikousa - Mathraki - Othonoi).
The company continually expands its fleet and improves the services it offers.
Kerkyra Lines is an coastal shipping company with eight conventional vessels and one high-speed ferry. The company's ships provide modern amenities for passengers, such as specialized cabins and vehicle garages. The fleet of Kerkyra Lines includes the following ships: Kerkyra Express, Agia Theodora, Nikolaos, Ano Hora II, Corfu Spirit, Alkinoos, Kerkyra, Menekratis, and Eudokia.
Furthermore, its goal is to contribute to the development of Corfu and the neighboring islands by providing upgraded maritime transportation services for both residents and visitors.