Kerkyra Seaways
KERKYRA SEAWAYS has been serving the Higoumenitsa - Corfu and Higoumenitsa - Paxi ferry routes since 1973. With daily departures, it caters to the residents of Corfu and Paxi islands, as well as the tourism that visits them.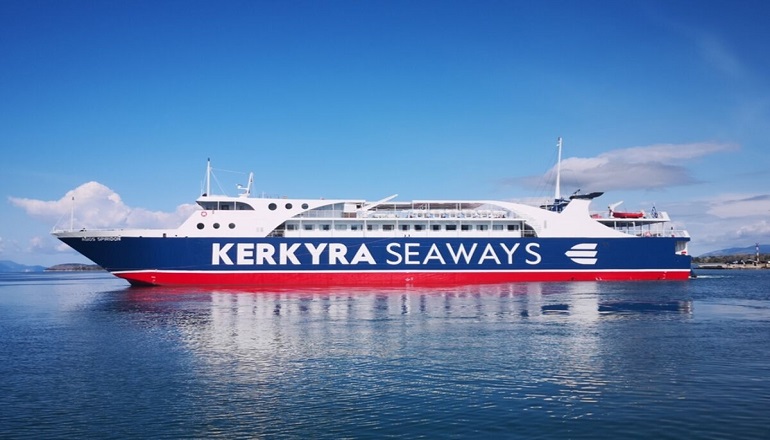 Kerkyra Seaways operates six modern high-speed vessels - Hermes, Ionas, Agios Spyridon, Agia Eirini, Nandi, and Eleni. These ships serve the ferry routes between the Ionian Islands of Corfu and Paxi and the mainland, providing high-quality services with a focus on safety and respect for travelers.
The company offers a variety of routes between its destinations, with frequent daily departures throughout the year.
Pets are allowed in the external areas of Kerkyra Seaways' ships; however, they must be transported in a special carrier or be on a leash and muzzle. Please note that pets are not allowed in the internal common areas of the vessels. It is recommended to have your pet's updated health booklet with you as it may be requested.