Zante Ferries: Ferries routes & book tickets online
Zante Ferries was established in 1991 in Zakynthos and operates two vessels that provide daily routes connecting the western Cyclades, Santorini, and Piraeus. It is worth noting that Zante Ferries is the only company that operates year-round in this region of Greece.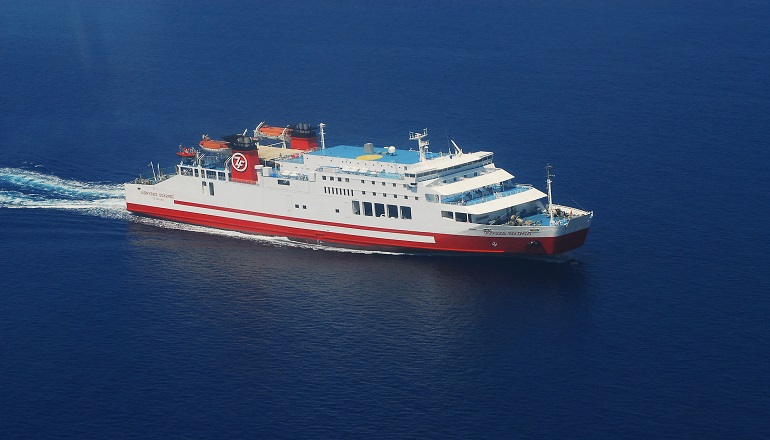 Zante Ferries is headquartered in Piraeus. The company offers two routes. The first route connects Piraeus with various islands in the Cyclades, such as Santorini, Milos, Ios, Kythnos, Sifnos, Serifos, Sikinos, Kimolos, and Folegandros. The second route of the ship connects Alexandroupoli with Samothrace and Lemnos.
The company operates two conventional vessels. The ship "Dionysios Solomos" has a capacity for 1050 passengers and 360 cars, serving the route between Piraeus and the Cyclades. The ship "Adamantios Korais" connects Alexandroupoli with Samothrace and Lemnos and can accommodate 800 passengers and 250 cars. Each route usually operates at least once per day.
Zante Ferries' ships provide various facilities for a comfortable journey, such as cabins for long trips, a garage, snack bars, facilities for passengers with special needs, and specially designed areas for pets. The company also offers special offers and discounts for certain passenger categories, such as families with 3+ children and students.