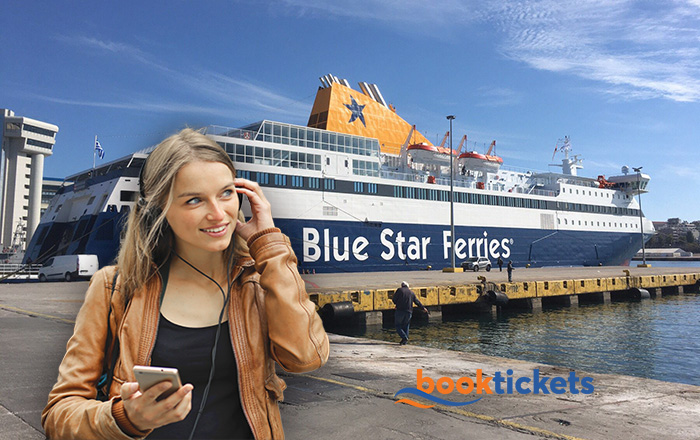 20% "Return" discount, Crete!
The 20% discount for ferry trips with return from the Blue Star Ferries company is valid for ferry connections from Piraeus to Crete by ship. Make your ticket reservation online for your trip to and from Crete by ship, with the ease and speed of the booktickets online system.
Ferry Tickets with a 20% Discount for Crete
Specifically, the discount for round-trip journeys applies to evening routes for passengers and vehicles, when purchasing the return ticket simultaneously with one-way tickets. For daytime routes, the return discount is valid only for the Economy class and Airplane Seats.
Additionally, the discount is applicable to combined routes between Heraklion and Chania. Specifically, it is valid when the destination port differs from the return port, for example, departures from Piraeus to Heraklion and return from Chania to Piraeus, or vice versa.
Booking Ferry Tickets for Crete
Through the booktickets platform, you can purchase affordable ferry tickets with a 20% return discount for Crete with just a few clicks. Here, you will find all available routes and departure times to plan your trip in advance.