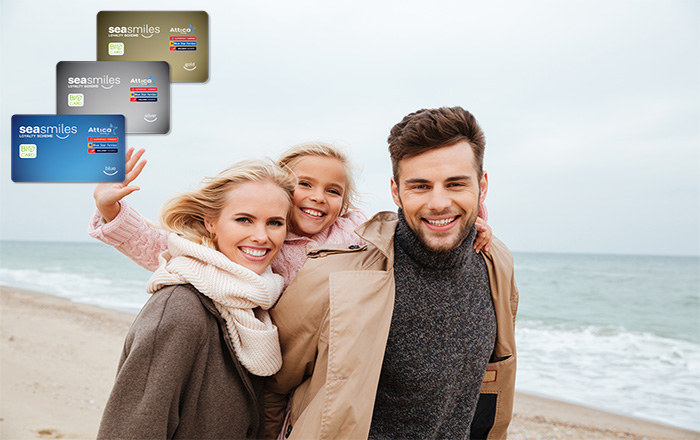 -20% on Passengers' fares & 40% on cars
The Seasmiles card offers discounts to its holders on the routes between Piraeus and the Dodecanese. Passenger tickets have a 20% discount on many seats, but not on SUPER and SPECIAL ECONOMY fares.
Passenger Tickets:
20% discount on all passenger seats, except for SUPER ECONOMY and SPECIAL ECONOMY categories.
Applies also to intermediate routes within the Dodecanese.
Applies also to intermediate routes from/to Samos (Vathy) to Kos - Rhodes.
Cars (Private Vehicles - PV):
40% discount when the car is accompanied by a passenger.
20% discount when the car is unaccompanied.
The 20% discount for unaccompanied cars does not apply to bookings made via the Internet.
For online bookings, you must enter the Seasmiles card number and select the corresponding offer in the "Discount" field.
Moreover, with the Seasmiles card, holders have access to privileges and discounts at various selected partners for accommodations, food & drinks, health & beauty, culture & entertainment, car rentals, technology, and insurance.
By using the benefits of the Seasmiles card, trips become more enjoyable, and cardholders gain delightful experiences and financial advantages.