Sky Marine Ferries
Sky Marine Ferries is the company that offers high-speed catamarans connecting the northern and southern parts of Turkey with the stunning Greek islands.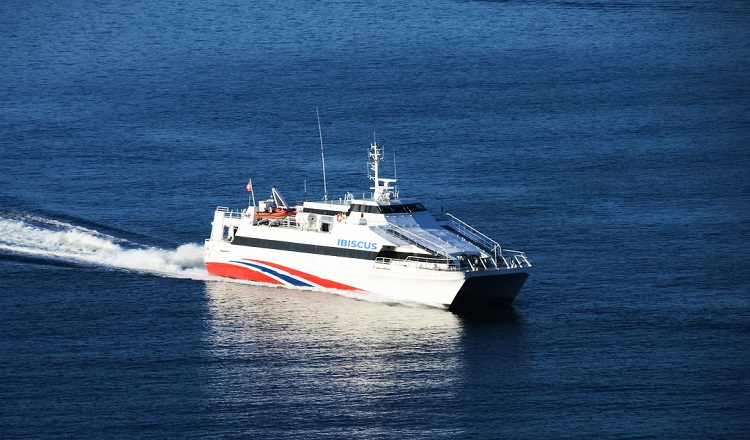 Sky Marine Ferries, formerly known as Dodecanese Flying Dolphins, operates daily routes on the Rhodes-Fethiye (Turkey) line. The company's vessel, the Aegean Prince, also known as the flying dolphin, ensures fast and economical travel. The Aegean Prince can reach speeds of 31-33 knots, providing the quickest connection between Fethiye and Rhodes in just 90 minutes. The ship features specially designed cabins with easy access and facilities for passengers with special needs.
Book your ferry tickets with catamarans for routes between Fethiye-Rhodes, Akyarlar-Kos, Samos-Kusadasi, as well as Turgutreis to the Greek islands of Kalymnos and Leros through our secure and user-friendly online ticket sales platform, booktickets. Fethiye offers connections to Antalya, Oludeniz, Gocek, and Dalaman Airport, while Kos and Rhodes have daily connections to other islands such as Kalymnos, Leros, Symi, and Panormitis. Akyarlar also provides frequent bus connections to Smyrna, Pamukkale, Ephesus, and Istanbul. Expand your journey either from Kos to Akyarlar or from Fethiye to Rhodes with connections via the port of Piraeus, Santorini, Mykonos, or even other destinations in Greece and Italy.
Discover the destinations, offers, and ships of Sky Marine Ferries and book your ticket today on booktickets. If you're looking for other companies, you can see all ferry companies and choose with whom to travel!