Small Cyclades Lines
Small Cyclades Lines is one of the country's historical ferry companies, which began its operation in 1956. The company specializes in providing frequent connections between the islands of the Small Cyclades, Amorgos, and Naxos, offering transportation services to travelers and permanent residents.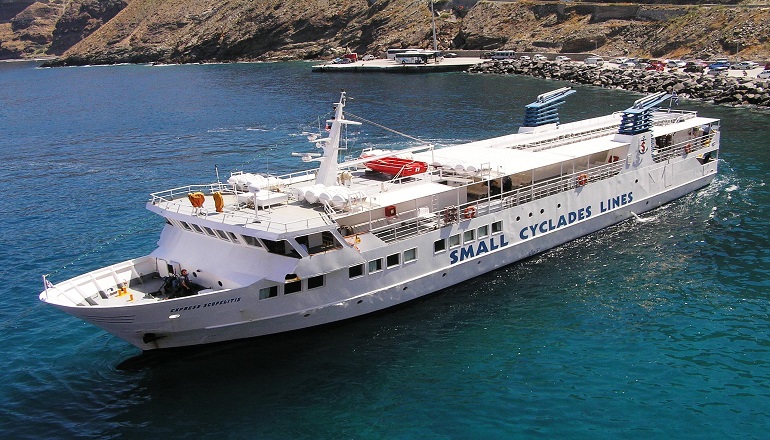 Since 1956, Small Cyclades Lines has been managed by three generations of the Skopelitis family. This ferry company owns only one vessel, the "Express Skopelitis."
With a capacity of 340 passengers and fewer than 12 vehicles in the garage, the ship serves the cluster of small islands between Naxos and Amorgos, including Heraklia, Schoinoussa, Koufonisia, and Donousa. Discover the paradise of the Small Cyclades starting from Amorgos. There are daily routes from Naxos and Amorgos to the Small Cyclades.
Through the booktickets platform, you can purchase tickets with just a few simple clicks. Here you will find all available routes with the lowest ticket prices and all available discounts for passengers and vehicles.