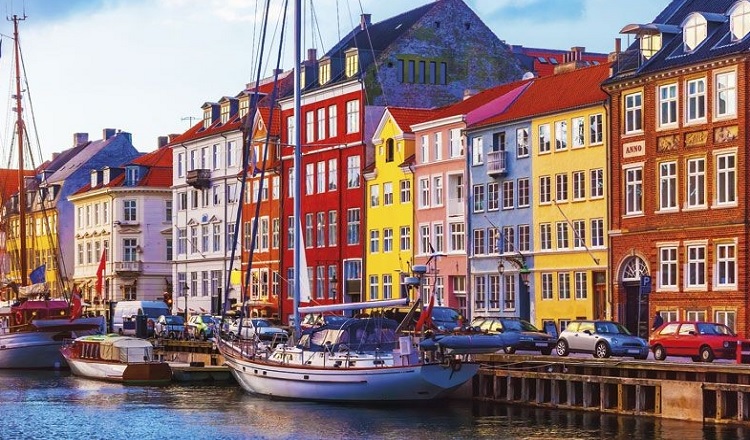 Copenhagen
Copenhagen is one of the most beautiful cities in Europe, with a colorful profile and abundant charm. A visit to Copenhagen will satisfy even the most discerning travelers, as the city offers a rich range of experiences.
BOOK NOW
Sights in Copenhagen
The Copenhagen Zoo: It is a wonderful destination where you can see polar bears, lions, and chimpanzees. It houses over 4,000 animals and 264 species, and has been recognized for its excellent elephant facilities.
Tivoli Gardens: It is a famous amusement park located in the Vesterbro area of Copenhagen. It is the second oldest amusement park in the world, opening its gates in 1843. You can enjoy a ride on Rutschebanen, one of the oldest wooden roller coasters in the world.
The Black Diamond: The Black Diamond is located in the center of Copenhagen. With its impressive exterior, which reflects the surrounding landscape, it is hard not to notice this cultural gem.
Kunsthal Charlottenborg: It is one of the largest exhibition spaces for contemporary art in Northern Europe and presents a unique program featuring emerging talents. It serves as a contemporary haven for art enthusiasts.
Nyhavn: Nyhavn was created between 1670 and is a canal stretching just 500 meters, leading from the waterfront to the open sea. Today, it is a popular tourist area that has been transformed into a vibrant space filled with restaurants and shops.
How to travel to Copenhagen?
The ferry company DFDS operates routes from Oslo, Norway to Copenhagen. The duration of the journey is approximately 18 hours. Copenhagen is also a major hub for many Scandinavian cruise itineraries.
You can also travel to Copenhagen by plane, arriving at the city's airport located 8 kilometers away from the city center. Flights arrive from various destinations, such as New Delhi, Vienna, Alicante, Barcelona, Dubai, Cairo, and Beijing. Some travelers from Romania, Poland, Serbia, and North Macedonia prefer to fly to Malmo Airport, which is located 50 minutes away from Copenhagen.
Additionally, there are trains and buses that serve Copenhagen from various European countries as well as neighboring Scandinavian countries.