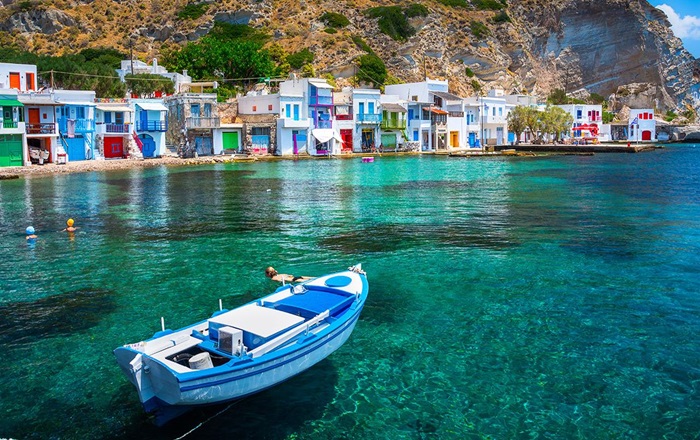 Cyclades
At booktickets, you will find information on all ferry schedules and ticket prices for the Cyclades. Additionally, details regarding departure times and travel duration of the ferries are provided to help you plan your trip in advance. You can book affordable ferry tickets with discounts for both passengers and vehicles!
The history of Cyclades
The Cyclades feature steep slopes and peaks that resemble the mountainous terrain of Atlantis, with ancient rocks submerged beneath the sea. The highest point in the Cyclades is Mount Zas in Naxos. Archaeological excavations in the Cyclades have unearthed remarkable findings from the Bronze Age, such as marble statues and representations of the goddess of fertility.
According to mythology, Delos is considered the birthplace of Apollo and Artemis, the twin children of Zeus and Leto, and these deities were the protectors of the Ionian people. According to the myth, Artemis was born first and then assisted her mother Leto in giving birth to Apollo. These events are mentioned in ancient texts.
The history of the Cyclades is rich and tumultuous, with periods of prosperity and destruction, as well as discoveries of archaeological artifacts that reveal the region's culture from the Bronze Age and the dominance of Minoan Crete. Santorini, in particular, has transformed into an internationally renowned tourist destination, and excavations have uncovered the Minoan settlement at Akrotiri. Archaeologists Spyridon Marinatos and Christos Doumas have conducted significant excavations in the area.