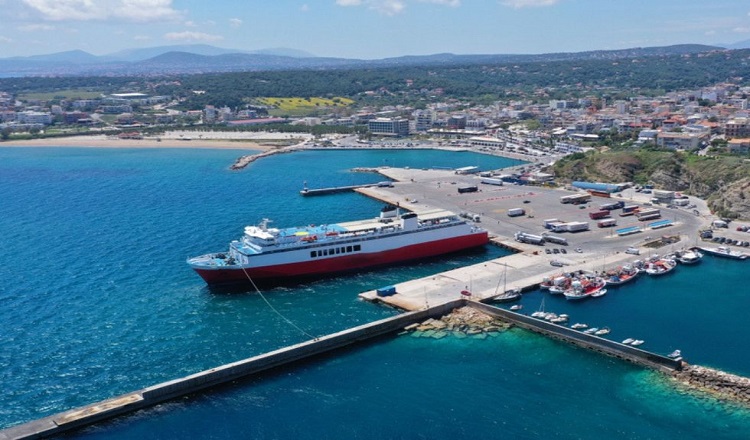 Rafina
The region of Rafina is located on the eastern coast of Attica. The port of Rafina serves ferry routes to and from southern Euboea, as well as to most of the Cyclades islands. It is the second largest port in Attica after Piraeus. On the booktickets platform, you will find all ferry schedules, departure times, and ferry companies. Compare prices and easily book cheap ferry tickets with all discounts for passengers and vehicles.
BOOK NOW
About Rafina
Rafina is one of the largest ports in Greece and handles a significant portion of passenger traffic in the Attica region, with approximately 2 million passengers annually. It is located on the northeastern side of Attica and serves ferry routes to the Cyclades and the islands of the Northeastern Aegean, providing the easiest and fastest way to reach islands such as Andros and Mykonos.
The town of Rafina is situated 30 kilometers away from the center of Athens and serves as the seat of the municipality of Rafina-Pikermiou. The port of Rafina is easily accessible from the town, and you can reach it on foot or by car.
In close proximity to the port entrance and departure piers, you will find a variety of shops, cafes, restaurants, as well as useful services for your journey, such as ticket offices, bus stops, and parking facilities.
Rafina's passenger port has a large unified pier with 13 ramps for passenger-vehicle ferries and 2 ramps for passenger catamarans. The vessel berths are easily reached on foot, as they are just a few meters away from the port entrance. Especially during the summer months, there is increased activity at Rafina's port, so it is advisable to arrive at least 1 hour before your ship's departure, especially if you are traveling with your vehicle.
Ferry routes from Rafina
The most popular routes from the port of Rafina are as follows:
Where can I find parking at the port of Rafina?
At the port of Rafina, you cannot find free parking unless you are willing to leave your vehicle a bit further away from the entrance of the port, in the nearby streets of the city. The municipal parking of Rafina is located just 3 minutes away from the docks, and prices start from 4.5 euros for the first 6 hours of parking. There are also private parking lots in close proximity to the port that offer options for covered parking.
How to book ferry tickets from Rafina?
Easily and affordably make your reservations for ferry routes to and from the port of Rafina through booktickets! Here you will find all available ferry connections, offers, and ticket types for routes to Andros, Ios, Tinos, Paros, Naxos, and Mykonos.