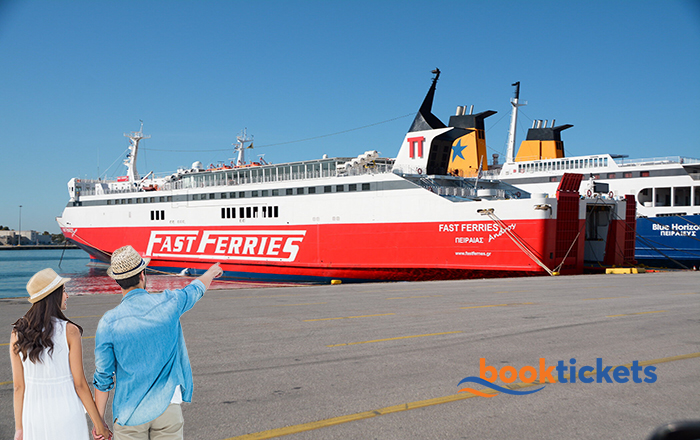 -30% discount from Fast Ferries
Book your ferry tickets with a return trip to the Cyclades islands on booktickets with Fast Ferries and automatically get a 30% discount. Travel from Piraeus and Rafina to the islands of Andros, Mykonos, Tinos, Paros, and Naxos by booking your tickets in advance. This discount is valid until the end of October!
The following apply to ferry ticket discounts:
Fast Ferries offers a 30% discount on passenger and vehicle tickets for same-day round trips. The offer is valid for all routes, provided that round-trip tickets are issued simultaneously through our electronic reservation system.
30% discount on round-trip tickets: Passengers are entitled to a 30% discount if round-trip tickets are purchased simultaneously.
Applicable to all ships and destinations: The discount is valid for all Fast Ferries vessels (THEOLOGOS P, AIKATERINI P, FAST FERRIES ANDROS, and HSC THUNDER) and for all destinations without restrictions.
Applies to passenger and vehicle tickets: The discount is automatically applied to the reservation pricing for passenger and vehicle tickets (cars, motorcycles).
Exclusion of combination with other discounts: This discount cannot be combined with other discounts, such as student discounts and discounts for large families.
With these measures, Fast Ferries aims to provide additional incentives for choosing its services and contribute to the extension of the tourist season in the region.