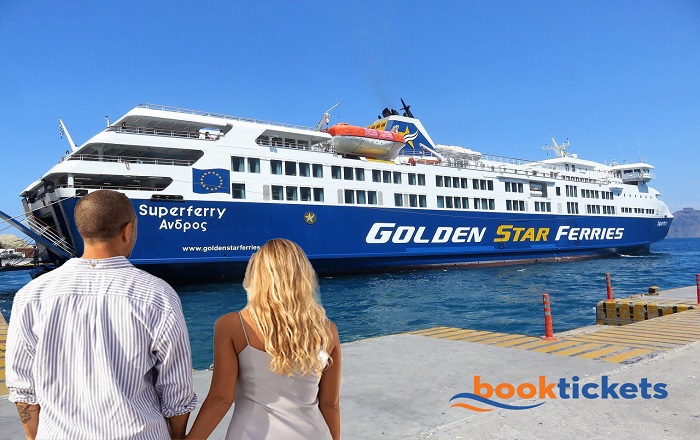 -30% discount from Golden Star Ferries
GOLDEN STAR FERRIES offers a 30% discount on round-trip ferry tickets for travelers who wish to visit their favorite and popular destinations in the Cyclades during the months of September and October, which you can obtain through booktickets.
-30% Discount on Round-Trip Ferry Tickets:
After selecting the appropriate ferry route to the Cyclades, you can easily and quickly book your ferry ticket through booktickets, receiving a 30% discount on round-trip tickets.
Conditions for the ticket discount:
Validity Period: This offer is valid for trips taking place from 09/06/23 to 10/31/23. This means you can take advantage of the discount during this period.
Rules for round-trip tickets: To avail of the discount, you must purchase the round-trip tickets simultaneously with one-way tickets. The purchase of separate round-trip tickets with the discount is not possible.
Replacement of Return Tickets: Return tickets can be replaced on routes until the end of October while retaining the offered discount.
Conditions for the Discount: To benefit from the discount, you must travel to the same destination both ways, meaning you have to make the same trip to and from your destinations, both within and outside the Cyclades.
Regarding Other Discounts: Please note that this offer cannot be combined with any other existing commercial discounts. This means you cannot use this discount in conjunction with any other potential discounts that apply to the same tickets.
Overall, this offer provides you with an excellent opportunity to save money on your trip to the Cyclades during the months of September and October, offering you a 30% discount. However, all the above terms and conditions must be adhered to in order to fully benefit from this offer.