Triton Ferries: Ferry routes to Neapoli, Kythira, Antikythira, Lavrio, Kea, Kythnos
TRITON FERRIES specializes in passenger shipping and is based in Piraeus. The company operates connections between Neapolis, Kythira, Antikythira, Lavrio, Kea and Kythnos.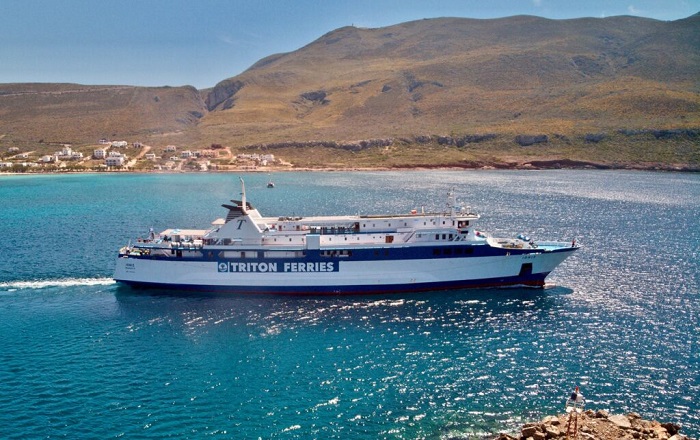 The vessels at its disposal include the F/B PORFYROUSA, which serves the route Neapolis - Kythira - Antikythira, and the F/B IONIS, which operates the Lavrio - Kea - Kythnos route, as well as the route from Piraeus to Kythira - Antikythera - Kissamos - Gythio. It offers ferry services between mainland and island Greece. The company values passenger and crew safety, regular scheduling of routes, and respect for the marine environment. It provides high-quality services that contribute to improving communication between the islands and strengthening local communities.
Ferry Routes - Destinations
Ferry Routes Kea - Lavrio
Ferry Routes Lavrio - Kythnos
Ferry Routes Neapolis - Kythira
Ferry Routes Antikythira - Kythira
How to Book Ferry Tickets with TRITON FERRIES:
Through the booktickets platform, you can purchase cheap ferry tickets with just a few clicks for all TRITON FERRIES routes. Here, you will find all available routes with all applicable discounts for passengers and vehicles.