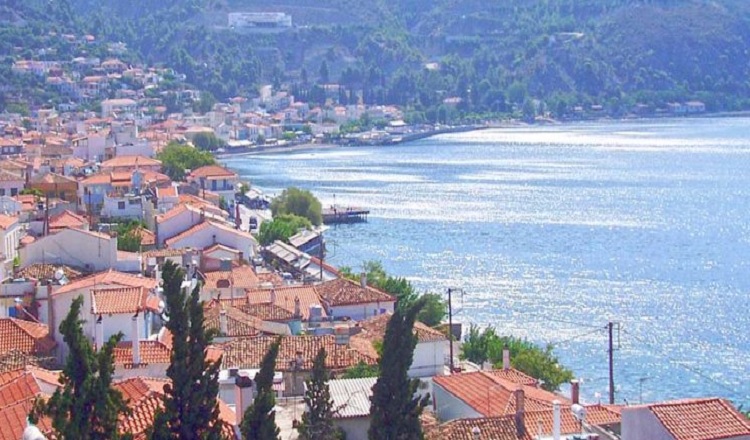 Mantoudi
Mantoudi is a town in the region of Evia. It offers some wonderful attractions worth visiting, such as the Church of Agios Ioannis the Russian. Just 3 kilometers away from Mantoudi, there is a small harbor that serves ships from Skiathos and Skopelos. Additionally, this harbor has ferry connections to Volos.
BOOK NOW
Sights in Mantoudi
Mantoudi is a stunning coastal town in northern Evia that combines mountain and sea. It is located in a central position on the road from Chalkida to all the tourist destinations in northern Evia. The journey to Mantoudi is enchanting and constantly surprises you. In fact, it is one of the most beautiful scenic routes in Greece, as it leads you through an area surrounded by plane trees, next to the pristine waters of the small yet picturesque Kireas River, with its wooden hanging bridges. Additionally, within a 10-minute distance from Mantoudi, in the neighboring village of Prokopi, you will find the impressive Church of Agios Ioannis the Russian.
The beach of Mantoudi, known as Kymasi, is approximately a 3-minute drive from the central square and is famous for its crystal-clear waters and beauty. There, one can enjoy swimming and have a coffee or a meal. The beach is extensive, with sand and pebbles. A characteristic feature of the area is a small bridge that crosses a tiny "streamlet" formed by the sea waters, as well as Kotroni, a large rock on the beach that can be reached by swimming. It is also worth noting that the beach has a small harbor that serves ferry connections to Skiathos and Skopelos during the summer months.
How to travel from Mantoudi?
Ferry Routes from Mantoudi to Skiathos: During the summer, there are usually 1-2 daily ferry routes from Mantoudi to Skiathos. The duration of the ferry journey from Mantoudi to Skiathos is approximately 2.5 hours.
Ferry Routes from Mantoudi to Skopelos: Regarding the connection from Mantoudi to Skopelos, during the peak season, there are also 1-2 daily routes available. The ferry trip from Mantoudi to Skopelos takes about 1.5 hours. Departures can be made either from the Glossa port or from the town of Skopelos.
Ferry Routes from Mantoudi to Volos: There is at least one daily route from the port of Volos to the port in Mantoudi, Evia. The ferry journey from Mantoudi to Volos lasts approximately 5.5 hours. The route operates throughout the year.
The main ferry company serving routes from Mantoudi is Anes Lines.