ANEK-Superfast Ferries: Ferry Tickets & Routes
The ships of the maritime company ANEK - Superfast Ferries connect Piraeus with Crete (Piraeus to Heraklion and Chania) with regular ferry routes, as well as Greece with Italy (from Patra, Corfu, and Igoumenitsa to Ancona, Bari, and Venice). After selecting the appropriate ferry route, you can easily and quickly book your ferry tickets through booktickets. Complete your reservation and secure your spot on the ship in time.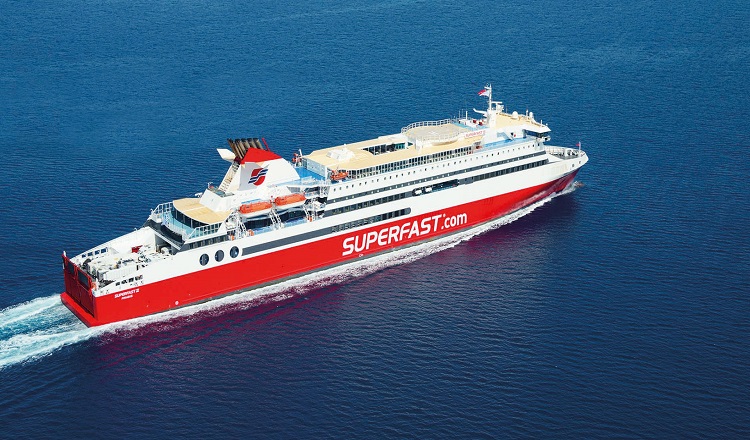 A few words about Anek - Superfast...
The ferry company Superfast Ferries is a subsidiary of the Attica Group. Its first two ships started their routes in the Adriatic, thus opening new paths for sea travel. Since then, the company has established itself as the most innovative choice for maritime transportation between Greece and Italy. The company's fleet offers daily routes from Patras and Igoumenitsa to Ancona, Bari, and Venice, year-round, in cooperation with ANEK LINES. During the summer, Superfast Ferries also provides routes via Corfu to better serve passengers.
The fleet of Superfast Ferries consists of certified ships according to the International Safety Management (ISM) Code. In addition to the certifications, the company's fleet provides many entertainment options for passengers, such as onboard and offboard bars, shops, restaurants, and a casino. Discover the destinations, offers, and ships of Superfast Ferries and book your tickets today!
Ferry routes - Destinations
The vessels of the Anek-Superfast Joint Venture operate on the Greece-Italy route, serving the following routes:
Ferry routes Patra - Igoumenitsa - Ancona
Ferry routes Patra - Igoumenitsa - Corfu - Ancona
Ferry routes Patra - Igoumenitsa - Bari
Ferry routes Patra - Igoumenitsa - Corfu - Bari
Ferry routes Patra - Igoumenitsa - Venice
Ferry routes Patra - Igoumenitsa - Corfu - Venice
They also operate on the Crete route (Piraeus - Chania & Piraeus - Heraklion) and connect the islands of the Aegean, whether they are popular destinations like Santorini, Milos, and Rhodes, or more remote ones like Anafi, Kasos, Karpathos, and Halki.
Some popular routes of ANEK Lines in Greece include the following:
Ferry routes Piraeus - Chania
Ferry routes Piraeus - Heraklion
Ferry routes Heraklion - Halki
Ferry routes Anafi - Piraeus
Ferry routes Santorini - DIAFANI
Ferry routes Halki - Karpathos
Ferry Τickets Discounts - Offers
20% discount for adults over 60 years old.
20% discount for families and friends.
50% discount for children.
25% discount for car/motorhome clubs.
20% discount for teenagers-young people.% off for Seasmiles - Gold & Silver members.
30% discount on domestic tickets.
20% discount on decks.
20% discount for airline seats.
You can find more detailed information in the article titled "ANEK-Superfast Ferries: Offers & Ferry Ticket Discounts"
e-tickets & Web Check-in
If you want to travel easily and quickly, without having to wait in line to collect your tickets from the port, you can take advantage of e-ticket service. Simply make your reservation online through booktickets, and you will have your electronic ticket in a short period of time! In order to perform Web Check in, you will need to provide the following information in ANEK - Superfast Web Check-in:
You can perform Web Check in from 48 hours up to 2 hours prior to the departure of the ship. In booktickets, you will find details about all routes, destinations, departure times, as well as ticket prices with all the discounts available for both passengers and vehicles.