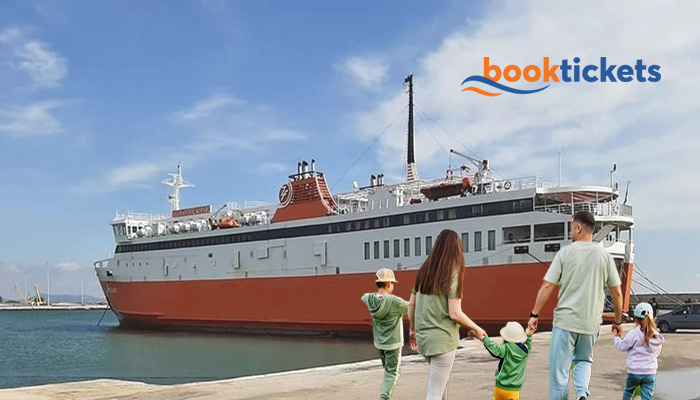 Three Children Families: Discounts on Ferry Tickets
Trichild families are rewarded with discounts on ferry tickets, with the significant opportunity to benefit from these discounts by presenting the special Trichild Card. In this context, various maritime companies respond to this offer, providing substantial discounts to Trichild families.
The discount is applicable upon presentation of the approved trichild card for the year 2023 by the Trichild Association.
The discounts are applicable under the following conditions:
For parents, they are valid for a lifetime.
For children, they are valid until the child reaches 25 years of age.
Generally, for all companies, infants up to 5 years old travel for free. Children aged 5-10 years old receive a 50% discount.
The discounts for Trichild families in various maritime companies are as follows:
Golden Star Ferries: 30% discount on passenger tickets in the economy class for various routes.
Fast Ferries: 30% discount on passenger tickets in the economy class and airline seats.
Sea Speed Ferries: 30% discount for Trichild families on various routes.
Zante Ferries: 50% discount on passenger tickets for various routes.
Anek Superfast Partnership: 30% for all seats, not applicable to LUX cabins. 20% discount on cars & motorcycles. For children, it applies up to their 25th year.
Minoan Lines: 30% discount on your tickets for the company's domestic routes. This offer is valid for all seat categories except LUX. Additionally, a 20% discount is provided for motorcycles or cars. The discounts apply to passengers aged up to 25 years.
Blue Star Ferries: 30% discount on passenger tickets, 20% discount on tickets for cars and motorcycles for the routes Piraeus – Heraklion and Piraeus – Chania.
Moreover, ferry companies such as Aegean Speed Lines, Triton Ferries, Kerkyra Seaways, and Annes Lines provide discounts for various routes with different percentages for Trichild families. With booktickets you can easily find the ferry itineraries that interest you and book ferry tickets online at the best prices with all the discounts available for both passengers and vehicles!